Hours:
Mon.-Thurs. 9a-5p, Fri. 9a-4p
Address:
3755 Cundiff Rd, Decatur, IL 62526
Phone:
(217) 875-2722
Click here to report standing water.
To inquire about the testing of dead birds for West Nile Virus, please call (217) 423-6988 ext: 1134.
Macon Mosquito Abatement District Coverage Map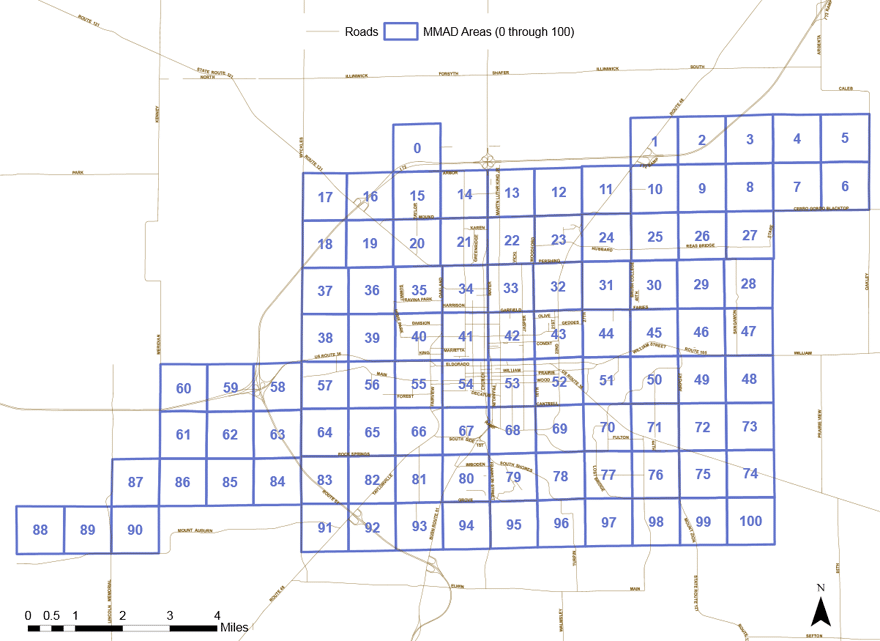 How Do I Know If I Am Covered?
The MMAD lies within Macon County but does not include all of Macon County. Find out if you live within the District boundaries by following these steps:
Visit the Macon County Property Tax Records page.
Under Parcel Search, type in the property address. Parcel Number and Owner Name are not necessary.*
Select the listing which matches the correct primary name and address of the property.
Scroll down until the Taxing Districts list is visible.*
Look for MACON MOSQ ABATE in the Taxing Districts list. If this is listed, your property qualifies for service from the Macon Mosquito Abatement District.
* See illustrations below