On average, a resident with a home value of $75,000 in the city of Decatur is taxed less than $10 for the Macon Mosquito Abatement District.
These tax dollars are used to protect public health by monitoring and controlling mosquito populations and the viruses they carry. Over 900 sites, public parks and service requests are monitored on a weekly basis throughout the season.
Macon Mosquito Abatement District Coverage Map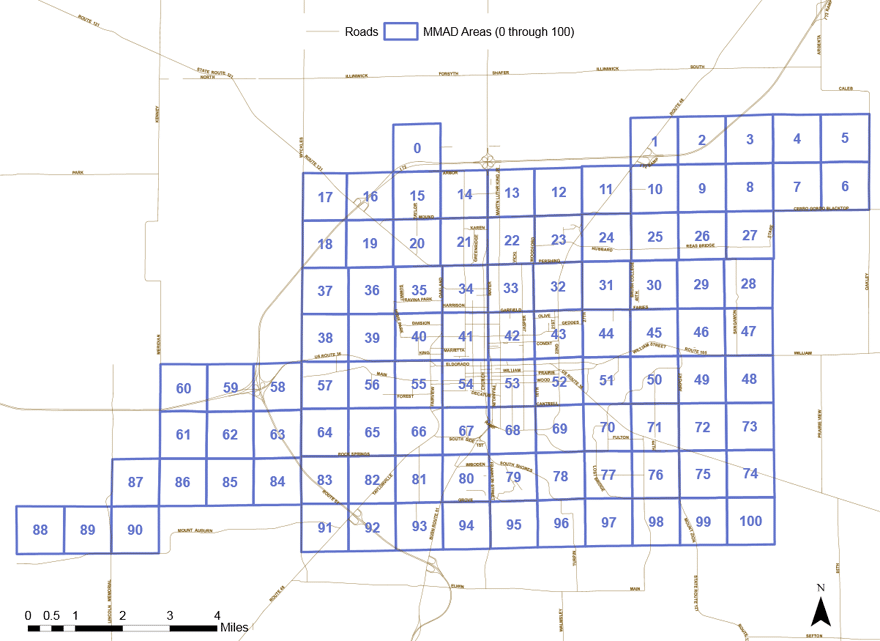 How Do I Know If I Am Covered?
The MMAD lies within Macon County but does not include all of Macon County. Find out if you live within the District boundaries by following these steps:
Visit the Illinois Property Tax Public Inquiry page.
Then, Enter your Last Name or Street Address.
Once your General Information is shown, click on Tax Districts.
If you are in our District, it will say "MACON MOSQ ABATE".